Ref No.:
17-00400
Category:
Architecture
Location:
New York, New York
Position Type:
Permanent
Experience Level:
11 Years
Start Date / End Date:
01/01/2018 to 05/23/2018
Pay Rate :
$ 75,000.00 - 95,000.00 /Hour
Title:
Project Manager

Our client:
Our client is currently seeking a Architect/Project Manager. Qualified candidates must have experience with new construction and renovation of small and large-scale projects. Strong design and technical abilities and substantial experience with client interaction are necessary. Candidate needs to be a self-directed individual portraying strong leadership skills with the ability to work independently and within a team. This position will also be responsible for training and mentoring staff.

Qualifications:
Prior experience in successfully leading project teams and coordinating with project consultants/clients

Ability to run all phases of a project from Schematic Design through Construction Administration

Proficient with the coordination and detailing of full sets of construction documents

Knowledge of New York State Codes

Must have Hospital/Healthcare facility experience

Experience in writing and preparing specifications, estimates, proposals, contracts, reports

Experience with AutoCAD, Revit, Adobe and MS Office programs

Strong verbal and written communication skills

Licensed Architects with LEED certification preferred

Minimum 3+ years related experience

MArch or BArch degree program or related combination

Available for occasional overnight travel
Compensation:
$75,000.00 - $95,000.00+
Architecture Expo 2018 – Visit our Booth on the 1st Floor #4315
June 21-23 New York City – Jacob Javits Center
Download our new job search app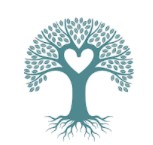 ​
To get the app, search "CFA Job Search" in your mobile store and download the app for free.